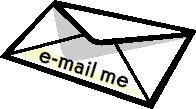 All puppies placed as companions must be spayed or neutered. We do not place our puppies until they are at least 8 weeks old.  

Puppies will be evaluated on a continuing basis to determine who will stay with us and who will be looking for their new forever home.  We breed first and foremost for ourselves.  Therefore; we choose which puppies we will keep for our pack first.  This does not mean that the puppies available are any less cute, healthy or inferior in quality.  We choose what we need to balance our pack.

If you are interested in a puppy, please e-mail us to be placed on the waiting list.  

****being on the waiting list does not guarantee the sale of a puppy!