Welcome to Diamond T Siberians, we hope you take a minute to look around and enjoy what you see.  We are dedicated to raising quality Siberians.  They are raised first and foremost as companions and secondly show dogs. Our dogs are AKC registered, have excellent conformation, beauty and excellent temperaments.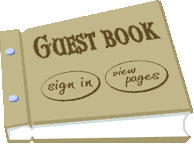 Please sign our guest book and tell us what you think about the site.  We are always open to suggestions.  Thank you!

All photographs contained in this website are owned by Diamondt Siberians and cannot be copied without permission.

Diamond T News--

2018 is off to a great start!  

2017 was a great year!  We have 4 new champions!

We are hoping to have a litter early summer of 2018.  

To be placed on the waiting list, send us an e-mail at diamondtsiberians@ msn.com

We proudly feed  and distribute Annamaet Pet Food.  

This page was last updated: January 12, 2018
Contact us at: 740-733-7585

diamondtsiberians@msn.com